technical

support department

We no longer use an impersonal job ticketing system. Instead please email or telephone with your support request.
online

documentation and tools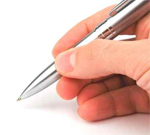 WHOIS tool, used to determine domain name availability. WhoIs tools are only a guide and no guarantee a domain name is available or will remain available. please contact us for .name suffix.
temporarily unavailable.
Any account may be suspended or terminated for sending SPAM or VIRUS infected emails WITHOUT notice.